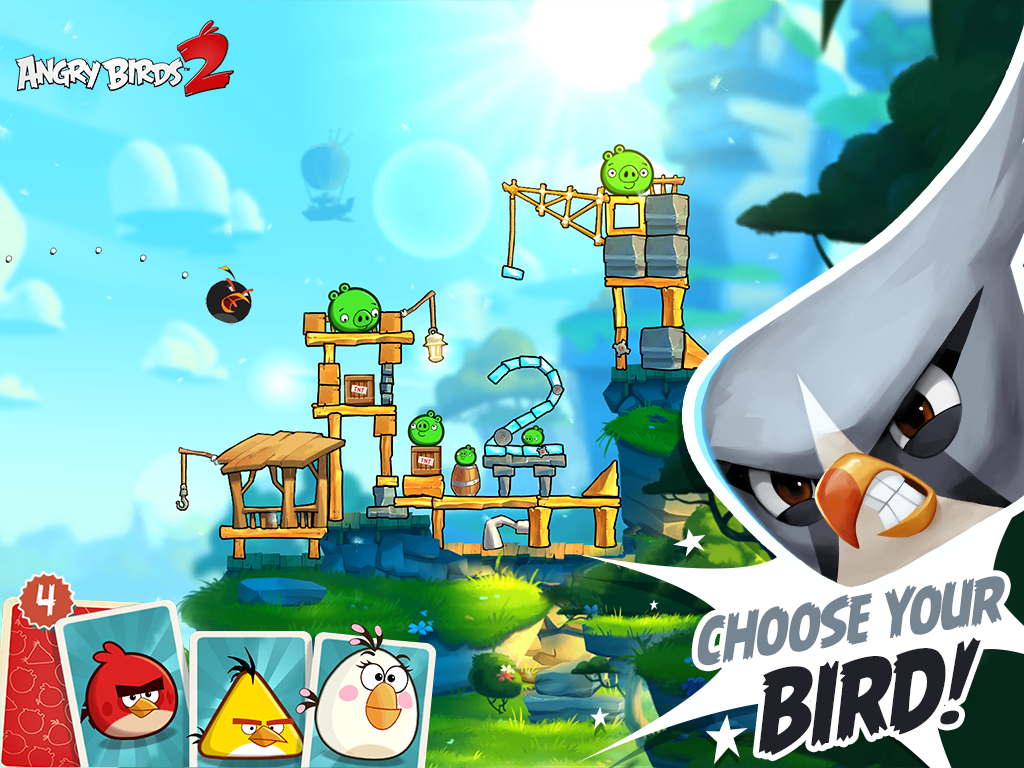 It's been long six years since the original Angry Birds won over our hearts with its addictive gameplay. Throwing big fat birds at constructions and against green piggies has since then become a world phenomenon and Rovio did not hesitate to create multiple Angry birds spin-offs such as Star Wars, Angry Birds Space and many others.
This summer we are being introduced Angry Birds 2… so what is new?
Well, in essence, the gameplay stays the same. However, the game is now divided to multistage levels and, perhaps the biggest change, it allows you to chose the type of kamikaze bird you want to launch giving the player a bit more space for strategic thinking. Plus, more pigs you destroy, more types of birds you will receive.
In addition, the players have an opportunity to earn fun spell cards to help you destroy intricate constructions. And, last but not least, this time we fill fight the menacing boss piggies! At least the good old game melody was left the same – that one will never tire.
Will this game succeed? Indeed throwing fat birds in search of destruction has proved to be successful and entertaining. However, can the same formula succeed for the umpteenth time? Let's wait & see how things go…
The game that became a legend is back with a new imporved version with more birds, more magic and more excitement. Destroy King Piggies and play your magic spell cards.
---