Taking photos with your Android device is both practical and convenient, especially with resources for editing and sharing images available to download from the app stores.
The problem is the lack of space normally available on your SD card and device memory . The solution in this case is to download photos to your computer to free up space and keep using the Android device as a digital camera.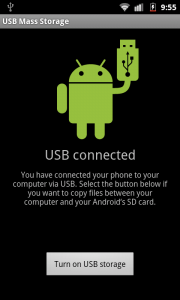 The process is fairly simple, just follow the tutorial below to store your favorite photos on the PC.
Connect your smartphone or tablet to your PC using a USB cable.
The USB icon will appear in your device's notification bar.
Drag the bar down and click on this icon, then select the options USB connected and mount.
On your computer, click Start, and then on computer or my computer. The SD card of your device will be recognized as a removable disk.
Double-click the option removable disk and double-click the DCIM folder, then in the folder camera.
Copy all the photos and videos from this folder to your computer.
After completing the process, be sure to disconnect your device from your PC. To do this, go to the notification bar and click USB and then on disconnect.
Now that your photos are saved to the PC, make sure you organize them and maybe create a scrapbook with amazing images of your memories and adventures!
---
Share on social networks
---
---
---