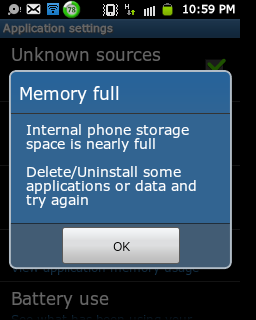 It's unavoidable. A day will come when all your amazing apps, photos and videos will conquer the capacity of your Android and run out of storage space. But don't worry, there is a way around it. In fact, there are quite a few ways you can try to free your phone for the heavy load of pics & files that hoarded in your storage over time.
In this short tutorial, we will share with you a few quick and smart ways to free some memory space on your Android:
Get yourself a micro SDcard
Perhaps the easiest, as well as the most obvious of all, way to get more memory space is to get an external SDcard. Nowadays, many Android devices are created with mini SD card slots which usually lets you store your pictures, videos and music. Micro SDcards are fairly cheap, however, be sure to check what type of card does your phone support before you buy one. Cheaper devices tend to support a 32GB cards while more expensive ones can support up to 128GB.
Delete unused apps and clear your app cache
Let's face it, most of the time we don't even need more storage space. All that is needed is a little bit of cleaning. I bet there are plenty of apps and old games on your device you have not touched in months. It's time to let them go and uninstall them. If you later change your mind, you can simply reinstall the apps. Another thing you can do is clean your app cache. The app itself, its data, and its cache make up the total space used by the app. Clearing the cache will not delete the apps but might solve problems with apps that are giving you a bit of trouble and space. 
Use your Android's built-in storage tool
Let's say you want to roll up you sleeves and get on with the cleaning. What types of files are taking up the most of space? Simply, use your built-in storage tool to find out. You will be able to see how much space is taken by apps, photos or videos and decide which area to attack first. Furthermore, you can install a free DiskUsage app which will help you see how much space is taken by individual files and documents.
Get friendly with the Cloud
Last but not least, cloud offers a great option to free space on your device. Cloud storage apps such as Dropbox, Copy or Google Drive automatically pack up your videos, photos and files online. Once your files are safely online you can delete them from your device and free space for new memories. Perhaps the only slight downside of the cloud is that you can only access your saved files when you are online. But that is a small price to pay for freeing your Android.
---
Share on social networks
---
---
---