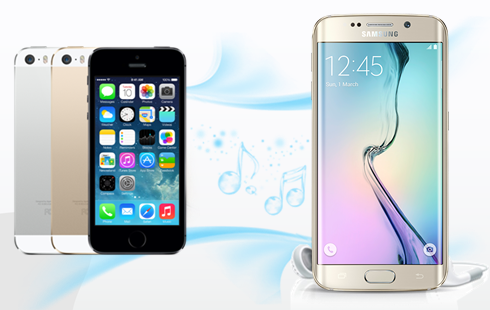 So you've made the leap and decided to give Android a try. It's a very common thing these days with so many people interested in the freedom Android provides in comparison to Apple, as well as the vast amount of Android devices available.
However your transition might not be all that smooth if you find yourself without any music, especially if you've purchased thousands of songs over the last five or six years.  But fear not, below is a handy guide on how you can transfer your music over from iTunes to Google Play Music…
Method One:
1. Fully sync your iPad or iPhone to iTunes on your computer! This is very important. Once this is completed you should have your entire music collection on your computer.
2. Install Google Play Music Manager onto your computer. This is a great piece of software which will upload all of your iTunes music into the wonders of the cloud (which you can access easily from your Android).
3. Set up your Google Play Music account from your Android device. This may require you to add a credit or debit card to your account but the standard version of Google Play Music is completely free.
4. By this step, you should be able to access all of your music on your device no matter where you are. It's worth pointing out you can store no more than 50,000 songs on the cloud with this method.
Method Two:
1. Sync your iPhone or iPad to your iTunes. You'll then need to back it up to your Mac or PC (so you can access it outside of iTunes). You might need to purchase specific software for this.
2. Plug your new Android device into your computer via USB and begin to drag-and-drop your music right onto your device. It's a more time-consuming method than the first one but your only limit will be the memory your device has.
A quick tip: You can also drag-and-drop movies and photos onto your Android while it is connected via USB.
So there you have it, two methods for transferring your music from your iOS iTunes to your Android device. Know a better way? Drop it in the comments below for everyone to learn.
---
Share on social networks
---
---
---