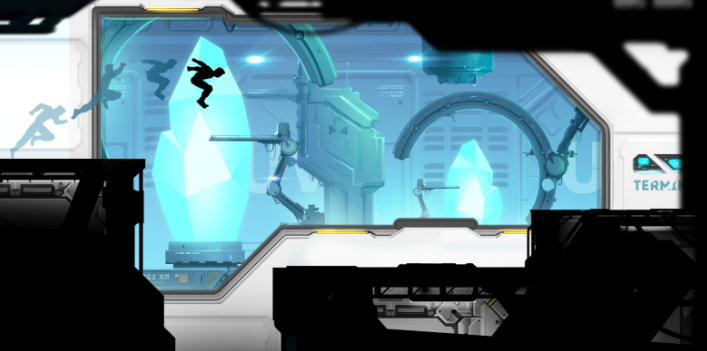 June is on the horizon and hopefully, you've already relaxed in the sun as the weather warms up. Sometimes there is nothing better than sitting in the sun, drinking a cool beverage and blasting yourself to the top of every leaderboard your Android device can find.
We've found
5 fantastic new apps that really should be on your device
if you enjoy gaming. They're addictive, fun and most of all provide hours of entertainment. From puzzle to
adventure
, you'll find something to tickle your fancy from the list below. What's been
your favorite game of May
? Let us know in the comments below so we can all challenge you to a duel!
The original Vector game was graphically stunning, innovative and highly addictive. Despite appearing rather simple at first, there is a whole complicated beauty hidden beneath the surface. You'll play a human who has been used for research and you've decided it's time to escape. As you avoid traps and enemies you'll begin to master your parkour skills allowing you to pull off amazing tricks and stunts. You can also improve your character thanks to a relatively simple but effective RPG element.

---

Bejeweled is one of the original classics that introduced us to the world of 'match-3' style gaming. You might hate it for that as the market has been extremely over-saturated with match-3 games however if you're going to play any, it should be a Bejeweled one. They've just released Bejeweled Stars which is a similar game where you'll be matching diamonds as you try to topple the leaderboard and be better than your friends. Power-ups galore, beautiful graphics and an addictive gameplay all combine to keep you hooked.

---

What's more fun than high-octane racing while sitting in the sun sipping a Piña Colada? How about building your own hovercraft and then entering a gripping race where you have to destroy your enemies with your weapons while avoiding obstacles? As you play you can improve your hovercraft which helps add some longevity to playing, as well as keeping the gameplay a bit fresher. Explosions, weapons, racing and hovercrafts. Perfection.

---

Okay, so this game is on the list purely for its insanity and enjoyment. It's a bit silly, by that I mean it's crazy. You have to sling-shot pizzas to all sorts of customers, bears, divas and sumo wrestlers just to name a few. You also need to avoid certain…obstacles such as a crazy cat lady throwing water balloons at you. Insanity. It's also incredibly entertaining, absolutely beautiful and shouldn't be overlooked.

---

So lastly we have some blissful action. Quite clearly inspired by the GTA series, you play a guy who is trying to become the most feared gangster of the city. Complete missions, evade the police and cause havoc as your fingers tirelessly help your character rise to the top. There's enough to do to keep you interested and it's great for some mindless fun.

---