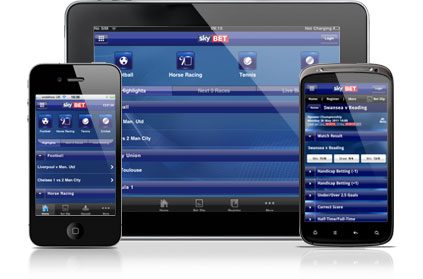 You might have heard of Sky. They've been dominating the UK television market for decades as well as providing phones and Internet services. Did you know they dominate the betting market, too?
With so many different platforms to use and loads of different betting services available, it can be hard to find the best option that offers great odds and rewards to their customers for taking part. The Sky bet app does exactly that! It's been designed in such a way that using your smartphone or tablet to place bets is incredibly simple, and it looks great while you do it.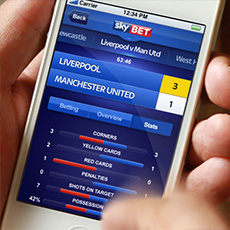 Want more good news? Well, the Sky bet app also rewards all new customers who download and join the service with a free £20 bet to do with as you wish. Simply sign up at www.skybet.com and then deposit £5 onto your device. Then you just need to place a bet on practically any market and you'll get your £20. Not bad just for signing up!
Now let's say you're watching a game of football, it's half-time and an advert comes on… enhanced odds for 'Insert team name here' to win the game with the Sky Bet app! Don't get me wrong, you won't see this all of the time but the Sky Bet app does constantly give the latest odds and tries to give better odds than other betting companies, meaning you can bet less and win more…
All in all the Sky Bet app is a fluid, smooth experience which can easily transition anyone who isn't used to betting with their Android devices to start placing small bets on the sports markets.
Now due to it being a gambling app you won't find it on the Google Play Store so you'll need to click on the Sky bet app link mentioned above. From there you can easily download the app and install it to your device. You will need to go into your 'Settings' –> 'Security' and allow installation from other sources outside of the Play Store first if you're device isn't letting you install the app.